Please mark your calendars for the upcoming events
Legislative Evening
The Legislative Evening will be held at the Red Lion Downtowner January 9, 2020 beginning 5:30 pm. This is an important event where we can meet with our legislators up close and personal and help them understand our issues and enlist their help in the upcoming legislative session.
Legion Riders Pancake Preakfas
The Legion Riders will be hosting a pancake breakfast fund-raiser on Saturday January 11, 2020. Breakfast will be served from 8:00 am until 11:00 am. There is a $6.00 donation. Please come and help support our Riders.
January Squadron Meeting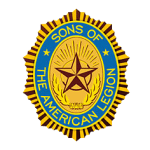 The January squadron meeting will be held at 1900 hrs. on Tuesday January 14, 2020. The meeting will be preceded by a free dinner and social hour at 1800. Meetings are held at the Veterans Memorial Building, 22 W. Broadway, Meridian. All members and prospective members are invited and encouraged to attend.
Mid-winter Conference
Our Mid-winter conference will be held at the Courtyard Marriott in Meridian on January 16-20. Cost for registration is $5.00 which will be paid by the Post. If you want to attend the Commander's dinner on Saturday night, the cost will be $35.00 per person. Please notify me if you plan to go. I need everything in to me no later than January 8 so that I can have time to get it to the Department by Friday the 10th.
January Post Meeting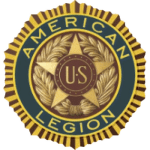 Our next meeting will be on Tuesday January 21st, 2020. As usual, the meeting will be at 1900 hrs. with dinner one hour earlier at 1800. We will be having a local hospice preparing dinner for us. More about that later.
N7LGN Ham Club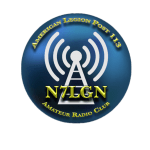 The monthly general membership meeting will be held on January 22, 2020 at 1900 hrs. in the Veterans Memorial Building 22 W. Broadway, Meridian
Oratorical Competition
The American Legion Department of Idaho Oratorical Competition will be held at 10:00AM February 22 at the Meridian City Hall. The public is invited and all American Legion, Sons of The American Legion, and American Legion Auxiliary members are encouraged to come and support these wonderful high school students. Participants all over the state are competing for a $20,000 National American Legion scholarship.