Department of Idaho Mid-Winter Conference         
Members of American Legion posts, Sons of the American Legion, American Legion Riders, and American Legion Auxiliary from all over the state of Idaho gathered January 11-14 at the Red Lion Downtown Hotel in Boise for the annual mid-winter conference.
Reports were presented, and workshops held encompassing all aspects of the Four Pillars of the American Legion: Veterans, National Security, Americanism, and Children & Youth
The conference hosted national American Legion and Sons of the American Legion dignitaries as well as local political and military dignitaries, representatives from other veteran groups, the Veterans Administration, VA Hospital, and Idaho State Veterans Home.
Post 113 was represented by First Vice Commander Steve North, Second Vice Commander Doug Hanks, Adjutant Walt Thornton, Chaplain Thom Juul, Service Officer Milt Smith, Immediate Past Commander Stan Lupkes, and Honor Guard Member Bryce Keck.
December 2017
The Post 113 Christmas dinner was held on December 19th. The post provided turkey and ham, everyone else brought side dishes and desserts. There was no shortage of food, fun, or laughter. This was a great time for post members and families to socialize and kick off the Christmas season.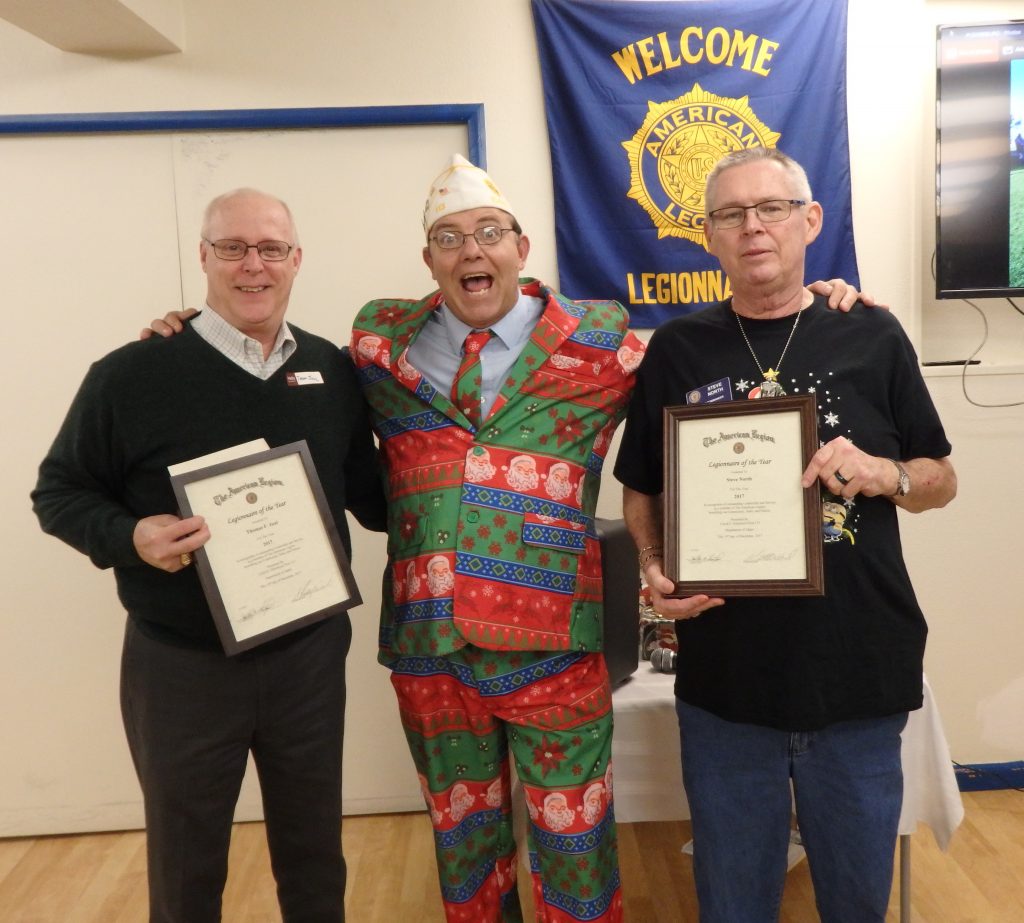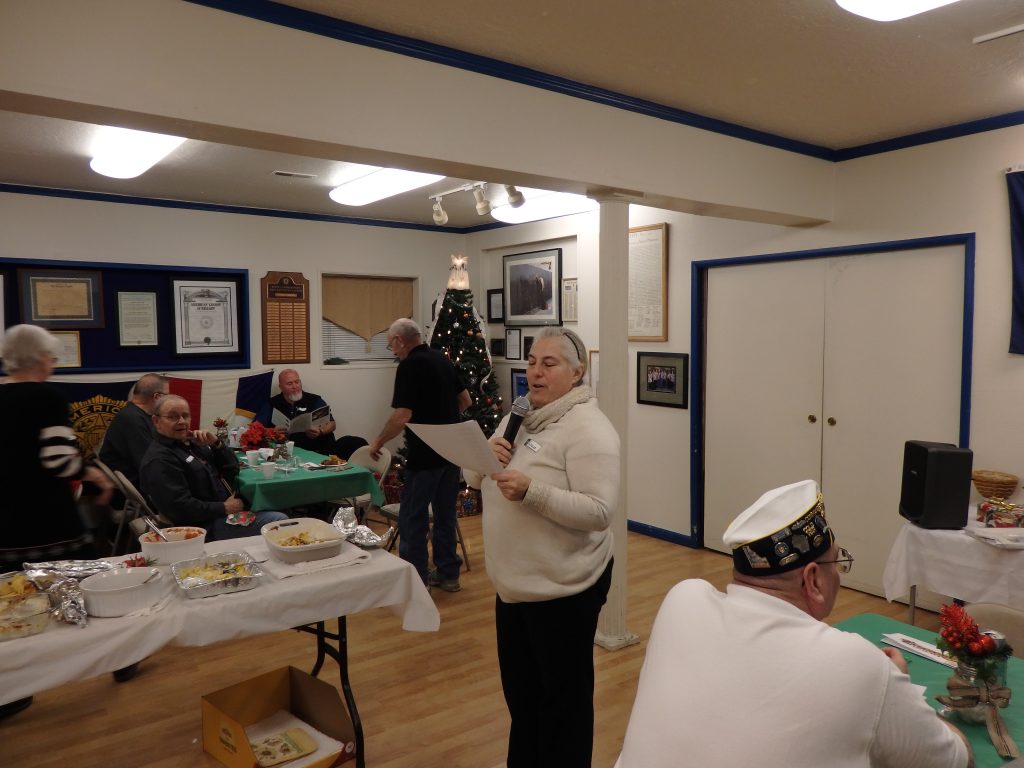 Food and fun were enjoyed by all.